Loudoun Medical Group
The Urology Group is a proud member of Loudoun Medical Group.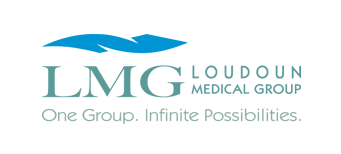 Loudoun Medical Group, is the region's premiere physician-owned, multi-specialty Corporation. LMG serves as a managing services organization that is governed by a board of local physicians that are also shareholders in the corporation.
The goal at Loudoun Medical Group (LMG) is to provide every single patient with top-quality medical care and personalized service. One of the largest and most diverse physician-owned, multi-specialty group practices in Virginia, our physicians are linked by a highly sophisticated structure of management and clinical support services. LMG employs more than 225 providers who render healthcare services for 160,000 distinct patients throughout 23 medical and surgical specialties in 83 clinical locations from Berryville to Alexandria, Virginia.
We are dedicated to delivering high-quality patient care in the midst of unparalleled change in the medical field. Our comprehensive array of preventive services, health management, and procedures allow our doctors and staff to focus on their patients. As the medical profession continues to evolve, our expert management team provides the resources and information necessary to enable our physicians to provide excellent services while enjoying a balanced lifestyle.
Print Page
We're here to answer your questions
Contact us to request an appointment or ask a question. We're here for you.
Contact Us